18th -23rd September 2022
With the world that is in motion, we invite you to touch, feel, and dance with the sea, the rocks and the land on the South Wales coast. Through landscape embodiment practices we want to harness what longs to be expressed and infuse our way of being with more than human instincts and ancestral forms of knowing.  We, Hannah and Rosalind have therefore decided to come together to offer a week-long retreat. Combining deep listening practices, somatic movement sessions and 2 overnight ceremonies, we will work with the land to discover and nurture what wants to be seen. 
Somatic Movement Sessions
Over the week we will return to a place along the coast where we will devote time and care to create a solo. Through touch we will practice extending the reach of our attention through different surfaces, textures and substances. Working with movement, voice and intermittent stillness we will learn to listen, attune with and refine expressions of the felt world that surrounds. Drawing on the discipline of Authentic Movement we will also witness each other, write, reflect, and speak the experience of moving to develop and perform a supported solo.
Ceremonies -Overnight Meditations
The overnight meditations are next to the sacred fire. The sacred fire holds us in the space, speaks to us of our ancestors. We enter the evenings with the intention for deep presence, to release all that is ready to wash away and to welcome fresh energies of love and light into our cells. We are working with grandmother medicine in these circles. This is a powerful plant allay to support our spiritual growth and maturity. Usually, the grandmother meditations are a retreat of themselves. For this occasion, Hannah is bringing the meditations to the landscape for the benefit of all. Connecting persons with nature is a vital aspect of teachings surrounding the sacred fire. This is a deep work and all who participate should be well prepared for this aspect of the journey.
The Retreat cost includes vegan food, cliff top accommodation, somatic movement guidance from Rosalind Holgate Smith, spiritual and ceremonial guidance from Hanah Jewel and hosting and hospitality from Rose Arbuthnott. We are accepting 7 participants making this a rare and special opportunity to receive personalised guidance and support. 
We have created a sliding scale to be inclusive, however it is recommended that you support the journey fully where possible. £850-1000. Installments acceptable. 
If you would like to attend please complete the form below.

 

​​​​​​​
Upon Booking all participants will need to book a consultation with Hannah. This is to insure the grandmother work is the best fit for you and you are the best fit for it. Please book your consultations via https://calendly.com/hannah-348/30min 
Prior to the retreat the further details will be sent to the group including how to prepare, what to bring, the diet to follow, and directions for arrival.
If you have questions please contact us:
Hannah Jewel

is a shaman, mother, healer. She carries two spiritual lineages and weaves their teachings and practices through the medicine work. In addition to her role in ceremony, Hannah trains therapists and healers in the modalities of Polarity Therapy, Craniosacral Therapy, Reiki and Relaxation. She holds a PhD in the use of ritual and somatic practices has taught extensively in both the private sector and higher education. In addition to training she maintains a clinical practice and offers regular integration support. When not working she can most often be found walking the cliffs and forests of the Sussex coast in England. 
Hannah's passion is to fertilise a seedbed for our new models of living. She offers a space to co-dream these models into being with awareness and consciousness. And heart. At her ceremonies practical connections lead to mutual support for each other on the highest levels. A network of heart based understanding then emerges as the positive aspect of all that has been shadowed. The work she offers facilitates both personal transformation and spiritual maturation. She is held by elders in both the Sufi lineage of Anatolia Turkey and the Shuar lineage of the Ecuadorian Amazon. www.jewelofpeace.com 

Rosalind Holgate Smith

is a Dance Artist and Choreographer who creates performances, installations, and art that explores intimate experiences between people, place and the environment. She has taught Contact Improvisation for over 10 years and takes influence from Authentic Movement, Body-Mind Centering®, Axis Syllabus, Skinner Release and Capoeira. She has developed a vocabulary for moving in the environment, underwater and with raw materials including soil and trees. She has taught at international dance festivals, lectured in dance at UK Universities, and worked with a diversity of ages & abilities. She has a BA(hons) in Fine Art,Choreography and MA in Dance and is currently doing a Phd, that investigates Touch as encounter with Otherness, at Kingston University in London. She is also an experienced Yoga Instructor(500hrRYA) and following her love of water, Rosalind offers one-to-one aquatic bodywork and teaches swimming with the Alexander technique (The Shaw Method). https://rosalindholgate-smith.com
Rose Arbuthnott

is an artist studying sculpture at the RCA in London, she set up the Owl Barn Residency in Gloucestershire. Rose brings a deep interest in mental health to the healing work of the sacred fire, she is a painter and also facilitates collaborations across arts forms. Bryn y Mor-the cottage is her family home and she is delighted to share this special place with you. https://www.rosearbuthnottartist.co.uk/home
To book or receive the fully program, please complete the form... 
Thank you for expressing interest! Please also book a 1-to-1 meeting with Hannah: https://calendly.com/hannah-348/30min?month=2022-06. We will get back to you shortly regarding payment, the full program and any questions you may have.
We also wish to thank great the Arbuthnott family that we are able to host this retreat in such a spectacular location.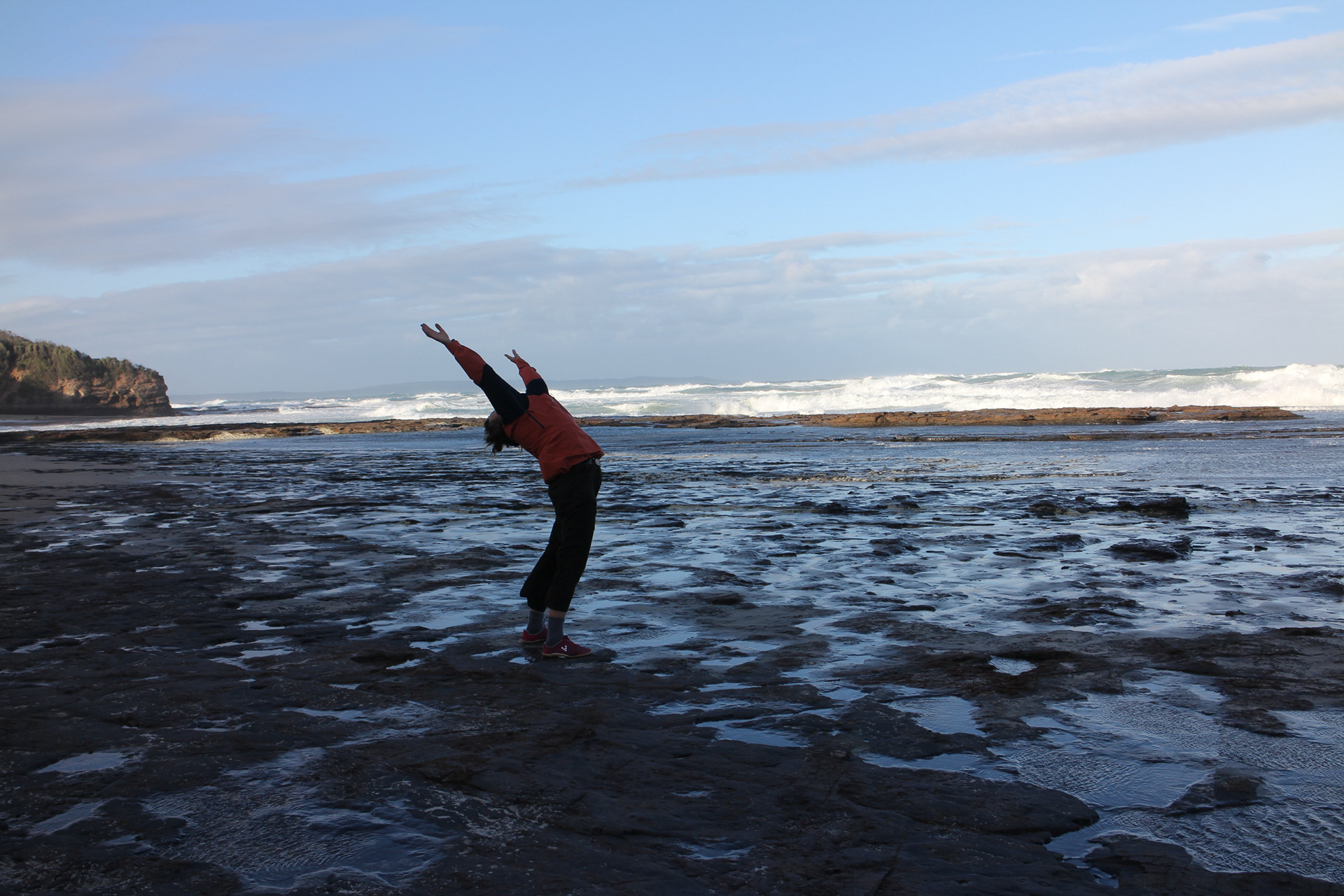 The Program

(subject to alterations)
Sun 18th Arrival 4-5pm, Dinner 7pm, Sharing circle 9pm
Mon 19th Meditation 7.30-8.30, Breakfast 8.30-9.30, Somatic Movement 10-13.00
Lunch 13.00, Movement Sharing-silent practice 4-6pm
Overnight Meditation from 7pm
Tues 20th Morning sharing and integration 8am, Breakfast/Lunch 11am
Rest / Individual Practice 1pm, Dinner 7pm
Wed 21st Meditation 7.30-8.30, Breakfast 8.30-9.30, Somatic Movement 10-13.30
Lunch 2pm, Movement Sharing-silent practice 4-6pm
Overnight Meditation from 7pm
Thurs 22nd Morning sharing and integration 8am, Breakfast/Lunch 11am
Rest/Individual Practice 1pm, Dinner 7pm, Fireside Sharing 8pm
Fri 23rd Breakfast 9am, Final Sharing and Closing 11am, Departure 1-2pm